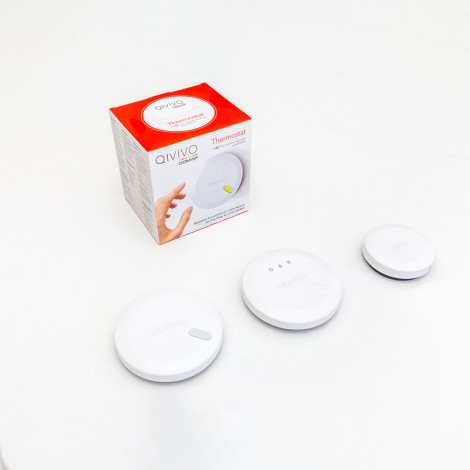  
Connected Thermostat - Kit
Ease of use, comfort, and energy savings can all be achieved with a COMAP Smart Home thermostat. You can monitor the temperature in your home and control your installation remotely from anywhere! Choose your thermostat according to the service you wish to use:
Autonomous: thanks to its presence sensor, the thermostat predicts the right temperature when you are at home and reduces the heating when you are not. It does not require programming. The thermostat continuously adapts to and learns from the life habits of the occupants. 
Programmable Connected: Create numerous heating programmes according to your life habits or modify the temperature instantaneously from your thermostat, smartphone, or PC.
Opt to upgrade your service by a simple action on your thermostat or on your customer interfaces. The thermostat and your heating consumption can be managed and monitored through the app on both versions.