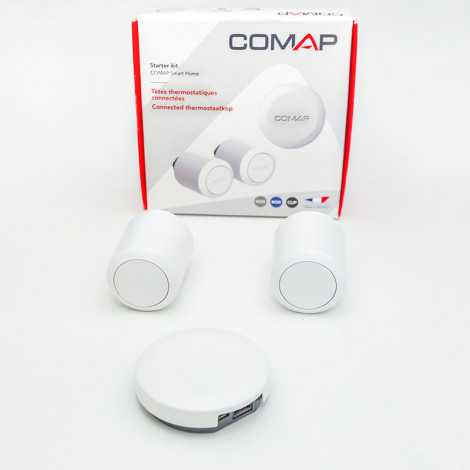  
Starter Kit - Thermostatic head
Program and control your heating room by room to save energy with our COMAP Smart Home connected heads. The connected thermostatic heads are easy to install, silent, attractive, and discreet. 
It fits your hydraulic radiators equipped with thermostatic bodies. 
The programmable heads are independent of the thermostats and can be installed separately.
Two control methods are available with the dry contact installation thermostat kit, see : Regulation of thermostatic heads with a COMAP Smart Home thermostat