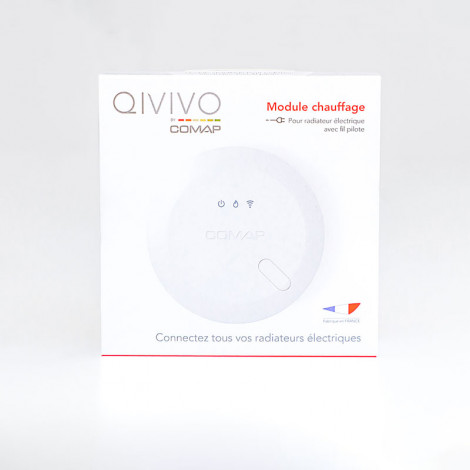  
Heating module
The COMAP Smart Home pilot wire module only works with the COMAP Smart Home (or Qivivo) thermostat for electric radiators operating by pilot wire.
The additional electric heating module is necessary if you want to make several heating zones.
You can install up to 10 heating modules in your home.